Joining TVGAM as a member
TVGAM membership is open to any driver who passes our Advanced Test, qualifies by exemption or joins through one of our business courses. We are a friendly community of like-minded individuals from across the Thames Valley area and are delighted to welcome new members to our group.
When you become a member, you'll get access to an exclusive member benefits package, as well as opening up a host of exciting and fulfilling opportunities and challenges.
How does it all work?
We are authorised providers of the Advanced Driving Course from IAM RoadSmart, the UK's largest independent road safety charity. If you are in our catchment area (see below), when you purchase your course, it is TVGAM that will provide your training and support. It's our job to help you on your journey to becoming a safer, happier driver and as a member you can enjoy all the events, community engagement and benefits you could wish for.
Take a look at our courses and follow the link to buy it via IAM RoadSmart. Once confirmed, they will assign you to our group and we can begin your training.
Get all the info
Get all the info on this site and be sure to read our page about what Advanced Driving means. You can also watch our introductory video here.
Purchase your course
Browse our courses and find one that best matches your needs. The links on each of the courses will direct you to the IAM RoadSmart site.
Go for F1RST!
Once you purchase your course you'll receive your membership number from IAM and you'll be assigned to TVGAM to begin your advanced driver training!
Our coverage area
Check your postcode in our online tool to see if you fall into the TVGAM catchment area. If you do, then after purchasing a course from IAM Roadsmart, our parent organisation, you'll be assigned to us as you begin your journey towards an advanced driving qualification. You may even join us if you live outside this area, provided you are willing to travel to meet your observer.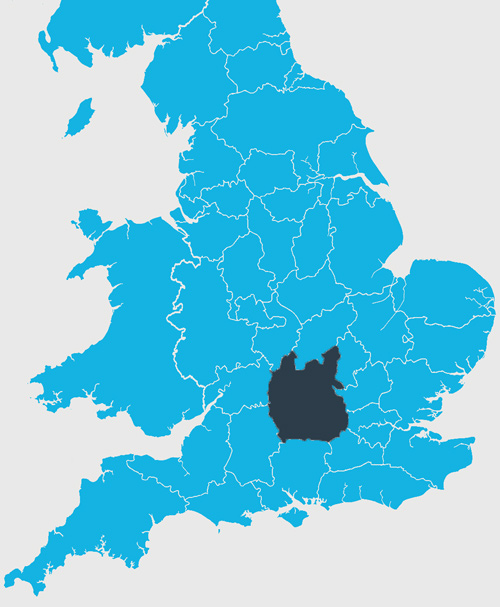 FAQs
Why should I purchase an advanced driving course?
Whether you want to conquer your fears on the road, you want to get the best out of your vehicle, or you simply want to advance your skills and become one of the most qualified drivers and riders on the road, our courses can help you achieve your goals. To find out more about the experience read our member stories here, or watch our video introduction to access further materials and info.
What's the difference between TVGAM and IAM RoadSmart?
IAM RoadSmart is the parent organisation. It's the UK's largest independent road safety charity, formed in 1956 to make our roads safer by improving driver and rider skills through coaching and education. TVGAM is part of the IAM RoadSmart local group network which provides all coaching and training on behalf of IAM RoadSmart.
When you sign up for a course from IAM RoadSmart, you are automatically enrolled in a local group – usually the one closest to where you live. You need to be a current member of both organisations to be able to undertake courses and tests. While this might seem a little complex, we take care of everything and help you through each step of your advanced driving journey.
Can I join TVGAM without taking a course?
In addition to improving your driving and riding skills, becoming an IAM RoadSmart member opens up a host of exclusive benefits which include:
A subscription to IAM RoadSmart Magazine, packed with driving and riding inspiration, interviews, news and more
Priority ticket access to our popular circuit-based skills days – a chance to further develop your skills with qualified instructors

The chance to join us for social activities and events with like-minded individuals

Access to competitive insurance quotes with our partner, Cornmarket

Supporting us with our mission to reduce the number of people killed or injured on the roads in the UK

Access to exclusive member benefits across a great range of products and services
A subscription to our member's e-newsletter filled with tips, blogs, news, research, opinion polls, competitions and more
What comes next once you pass
Once you pass your Advanced Test, a number of new challenges await you. You can push yourself to becoming a Fellow, or by trying to gain a Masters with Distinction qualification. There's also the opportunity to join your local group and become an Observer yourself.
The first year of TVGAM membership is included in your course fee and thereafter, should you choose to retain all the benefits that membership brings, there are very affordable annual membership fees (typically a member will have two active subscriptions: one for IAM directly and one for us). Visit the pricing page to learn more.
Discover our courses
Whether you're just thinking about doing an advanced driving course or you're already qualified and are looking to progress, we have the answer for you. There are even courses available for newly-qualified drivers and refreshers for mature drivers. Don't delay – check out our courses today.
Contact us today
We will be delighted to hear from you, so please get in touch with whatever is on your mind.
Not sure what membership entails?
Want to get an expert opinion on a driving matter?
Interested in an advanced driving course?
Want to join TVGAM even though you're not in our catchment area?
Need a road-safety quote for your news organisation?
Then write us today using the form, or send an email to info@tvgam.org.uk.