TVGAM is now officially partnered with the Thames Valley Police & Crime Commissioner's Road Safety Initiative 
TVGAM invited the Thames Valley Police & Crime Commissioner, Matthew Barber, to talk to the Group in September 2021 about road safety issues in the Thames Valley. Following this, the Group were very fortunate to be awarded funding from the PCC's Community Fund, which will be put towards our training and education objectives. We are particularly keen to engage with younger drivers, and this is proving successful to the extent that their parents are joining in too!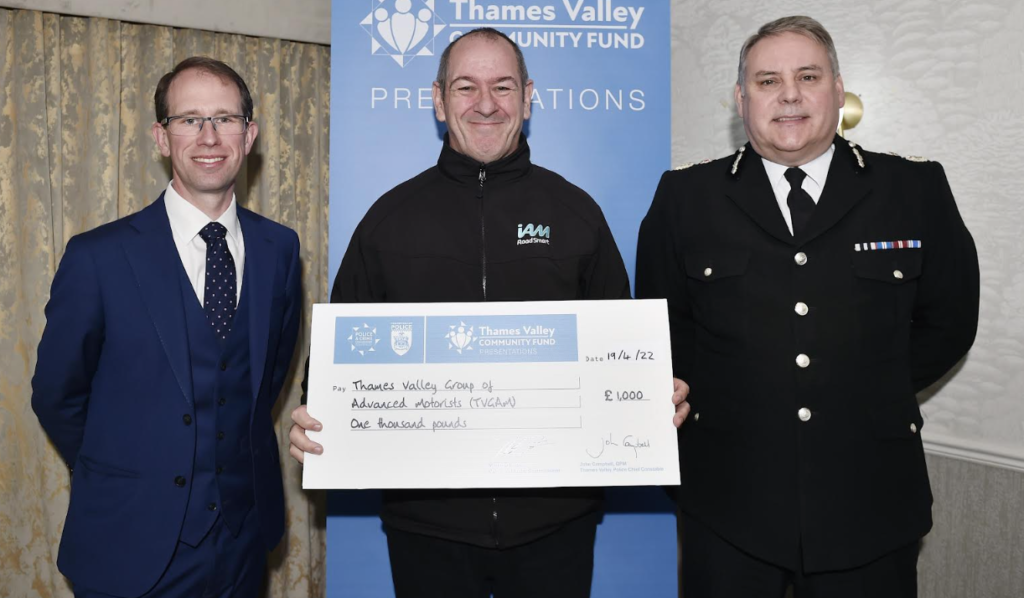 On 9th May, Matt held the first of a series of Road Safety summits that TVGAM Committee representatives were invited to join. TVGAM is at the forefront of advanced car driving in the Thames Valley, helping to shape community policy with our input into these sessions. As the plan unfolds, this space will keep our followers updated on developments.